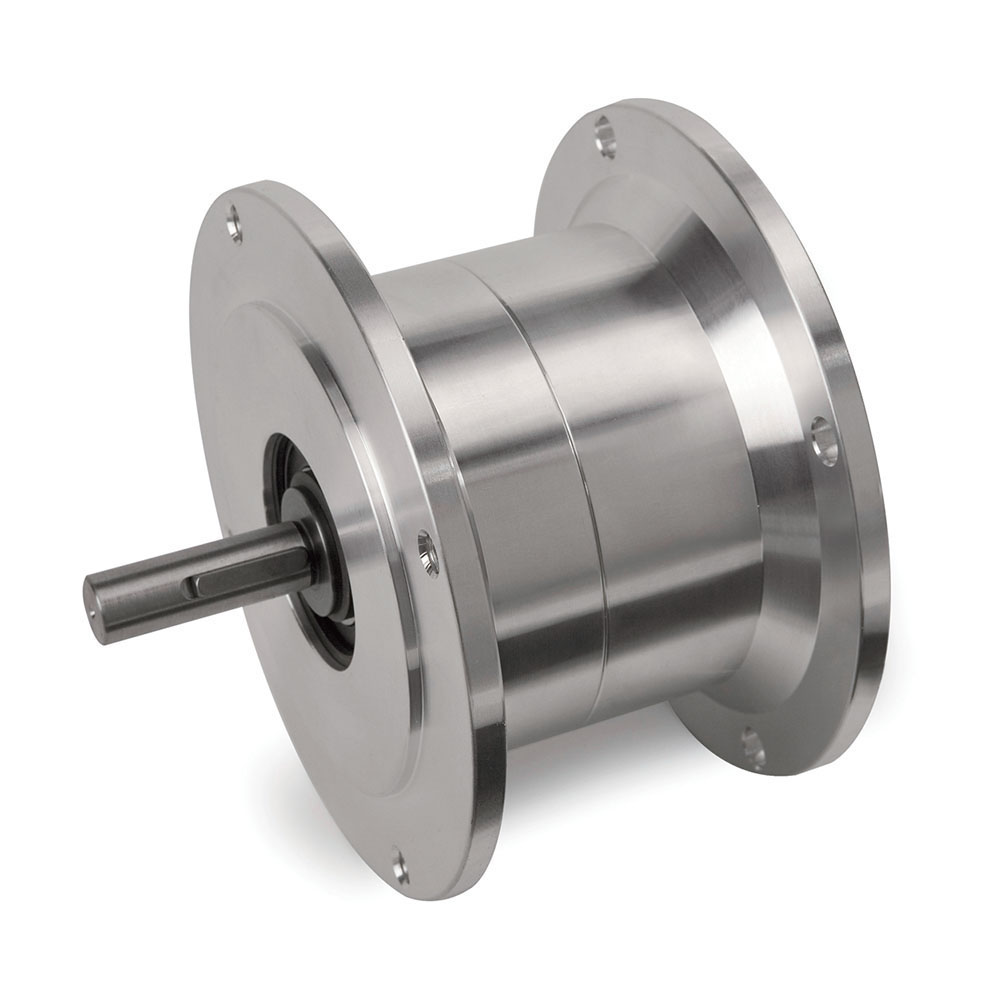 Mechanical Friction Torque Limiter – NEMA Frame
Overload Protection Between Motor and Gear Box or Other Flanged Components
Function: Overload Protection
Drive Arrangement: Motor to Gear Reducer (Gear Box)
Operation
Continuously engaged friction torque limiter slips when torque setting is exceeded. Continues to slip until overload ceases.
Applications
Momentary overload protection.
Torque limiters are not recommended in continuous slip or tension control applications. A SensiFlex® tension control clutch or brake should be used instead.
Maximum RPM varies by model. Please consult the detail sheets (below). Consult engineering if the intended application exceeds the listed maximum RPM.
Design Features
No reset required after torque limiter slips.
Enclosed design with aluminum, clear anodized aluminum or stainless steel housing.
Torque setting is factory set at value specified by user.
Torque adjustment nut can not be manipulated without disassembly of the housing.
Mounting
Models listed  have enclosed, aluminum housings

Clear anodized and stainless housing are also available. If needed, please contact

engineering

.
Customization Options
All Mach III products can be customized to meet the needs of your application.
| Product Code | Maximum Recommended Torque Setting | NEMA Frame Size | Output Shaft & Input Bore | Detail Sheet | Request 3D CAD Model |
| --- | --- | --- | --- | --- | --- |
| T3C2H-56L | 792 lb-in | 56C | 0.625 in | View PDF | Request |
| T3C2H-14L | 792 lb-in | 143TC, 145TC | 0.875 in | View PDF | Request |
| T4C2H-18L | 1,406 lb-in | 182TC, 184TC | 1.125 in | View PDF | Request |
| T4C2H-21L | 1,406 lb-in | 213TC, 215TC | 1.375 in | View PDF | Request |