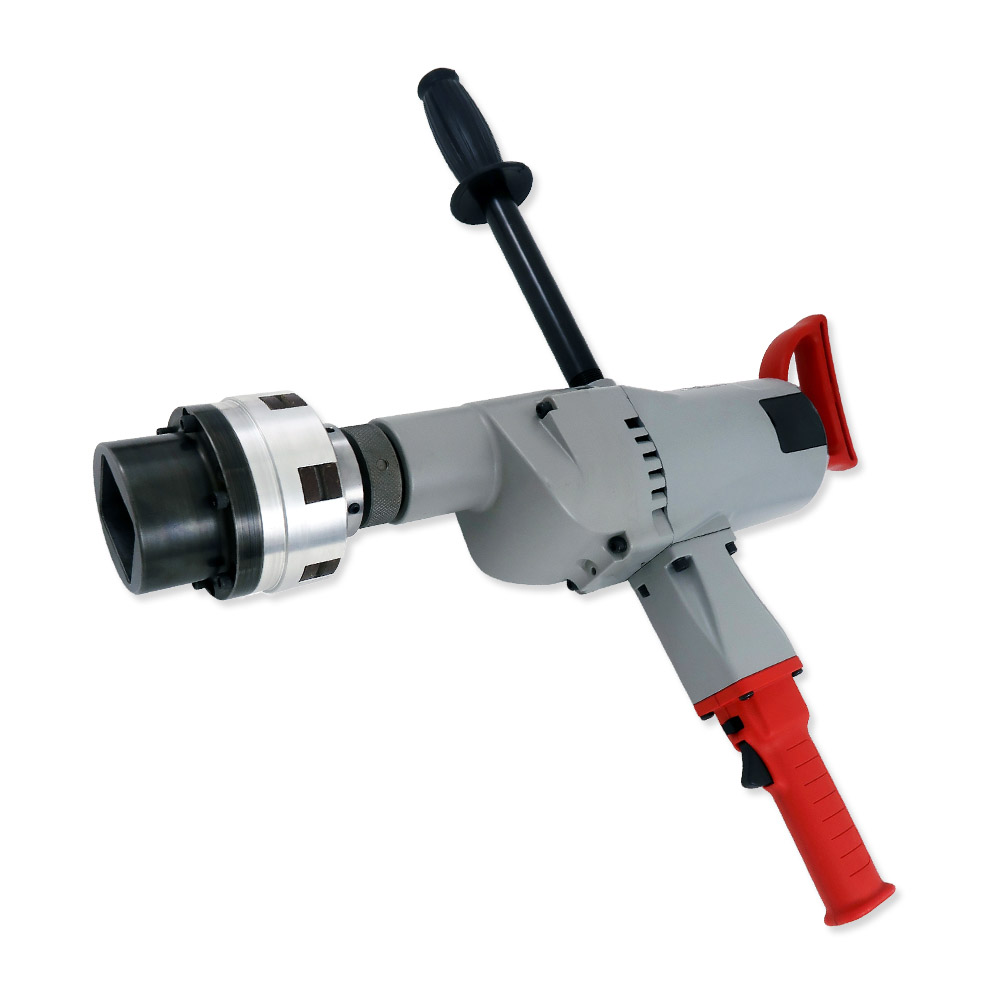 Power Drill Torque Couplings
PREVENT DAMAGE AND DISCOMFORT
Mach III's torque limiting coupling has been used for decades to turn heavy-duty power drills such as the Milwaukee Super Hole Shooter Drill and Unitec ETE 32 into efficient tools for opening and closing gate valves, butterfly valves, ball valves, plug valves, mud valves, sluice gates, slide gates and other rotary actuated mechanisms.
HOW IT WORKS
The torque coupling is set to slip at the pound-inch or pound foot value you specify. This is the "slip torque setting" and can be set at the factory prior to shipment or can be set or adjusted in the field with a spanner wrench.
The torque coupling has a #3 Morse taper shaft that connects directly to the socket of the drill.
When the drill is powered on, the torque is transmitted until the slip torque setting is exceeded. It then slips until the drill is powered off, preventing excess torque from damaging the equipment or jarring the operator.
No reset is required after the coupling slips.
LIMITATIONS
Maximum slip torque setting: 2,796 lb.in (233 lb.ft.)
Consult Mach III Engineering if the intended use exceeds 1750 RPM.
OPTIONS
Output couplings are available for a variety of geometries and sizes; see below.
If the socket size, bore size, or geometry you require is not listed, customized couplings can be manufactured. Contact Mach III Engineering to discuss your needs.
Customization Options
All Mach III products can be customized to meet the needs of your application.
" />
HOW TO ORDER: BASE UNIT + COUPLING(S)
T4X2R-STH is the base unit.
Couplings attach to the face of the base unit and many are interchangeable without completely removing the bolts.
Torque Setting can be done at the factory. All torque settings are +/- 10% of the specified value.
" />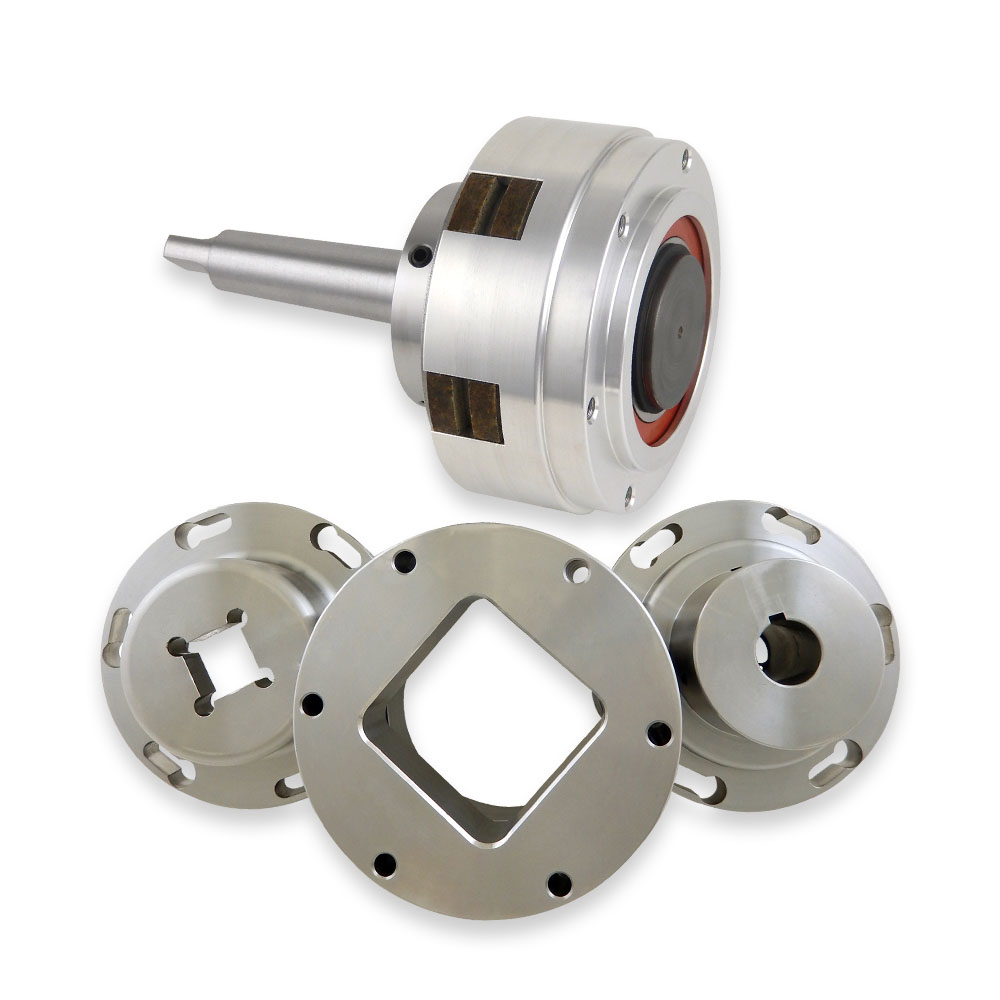 | Product No. | Maximum Recommended Torque Setting (Lb-In) | Input | Length (Inches) | Outside Diameter (Inches) | Detail Sheet | Request 3D CAD Model |
| --- | --- | --- | --- | --- | --- | --- |
| T4X2R-STH | 2796 | #3 Morse Taper | 6.90 | 4.48 | View PDF | Request |
Steel Coupling Options
| Product Code | Output | Request 3D CAD Model |
| --- | --- | --- |
| COUPL-030 | 0.750 Inch Bore with Standard Keyway | Request |
| COUPL-064 | 0.750 Inch Square Nut | Request |
| COUPL-029 | 0.750 Inch Square Socket | Request |
| COUPL-067 | 0.8750 Inch Hex Socket | Request |
| COUPL-045 | 1.000 Inch Square Socket | Request |
| COUPL-031 | 1.000 Inch Bore with Standard Keyway | Request |
| COUPL-043 | 1.1875 Inch Bore with Standard Keyway | Request |
| COUPL-040 | 1.250 Inch Bore with Standard Keyway | Request |
| COUPL-053 | 1.375 Inch "D" Shaft | Request |
| COUPL-032 | 2.000 Inch Square (Fits AWWA 2 Inch Operating Nut) | Request |
| COUPL-057 | 2.250 Inch Square | Request |
| COUPL-026 | 2.500 Inch Square | Request |
| COUPL-063 | 30mm Bore with Standard Keyway | Request |
Aluminum Coupling Options
| Product Code | Output | Request 3D CAD Model |
| --- | --- | --- |
| COUPL-059 | 0.875 Inch Hex Socket | Request |
| COUPL-078 | 1.375 Inch Square Socket | Request |
| COUPL-058 | 2.000 Inch Square (Fits AWWA 2 Inch Operating Nut) | Request |
| COUPL-062 | 2.000 Inch Square Socket with 8 Inch Extension | Request |
| COUPL-061 | 2.0625 Inch Hex Socket | Request |
| COUPL-056 | 2.250 Inch Square | Request |