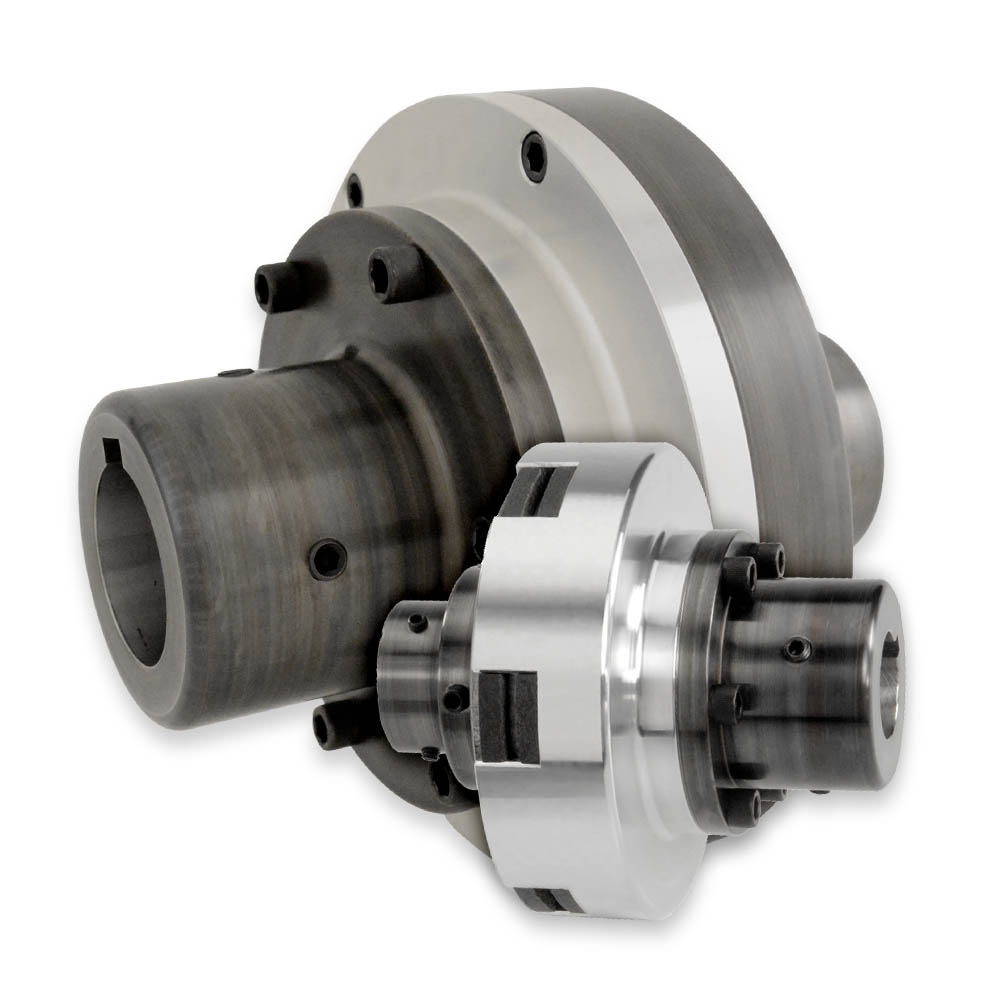 Mechanical Friction Torque Limiter Mechanisms with Couplings
Overload Protection Between Two Supported Shafts with No Angular or Parallel Misalignment
Function: Overload Protection
Drive Arrangement: Shaft to Shaft, No Angular Misalignment and/or Parallel Offset
Operation
Continuously engaged friction torque limiter slips when the torque setting is exceeded. Continues to slip until the overload ceases.
Each half of the assembly, (1) torque limiter mechanism and (2) the coupling/sleeve assembly, is attached to a fully supported shaft.
The tabs on the outside of the friction discs in the mechanism slide into the slots in the coupling/sleeve assembly, creating a connection for the transfer of rotary motion from one shaft to the other.
Application
Momentary overload protection.
Torque limiters are not recommended in continuous slip or tension control applications. Consider a SensiFlex® tension control clutch or brake.
Maximum RPM varies by model. Please consult the detail sheets (below). Consult engineering if the intended application exceeds the listed maximum RPM.
Design Features
No reset is required after torque limiter slips.
The slip torque setting can be adjusted.
Both the torque limiter mechanism and coupling/sleeve assembly are bored and keyed to fit any shaft size up to the maximum shown (US & Metric).
Customization Options
All Mach III products can be customized to meet the needs of your application.