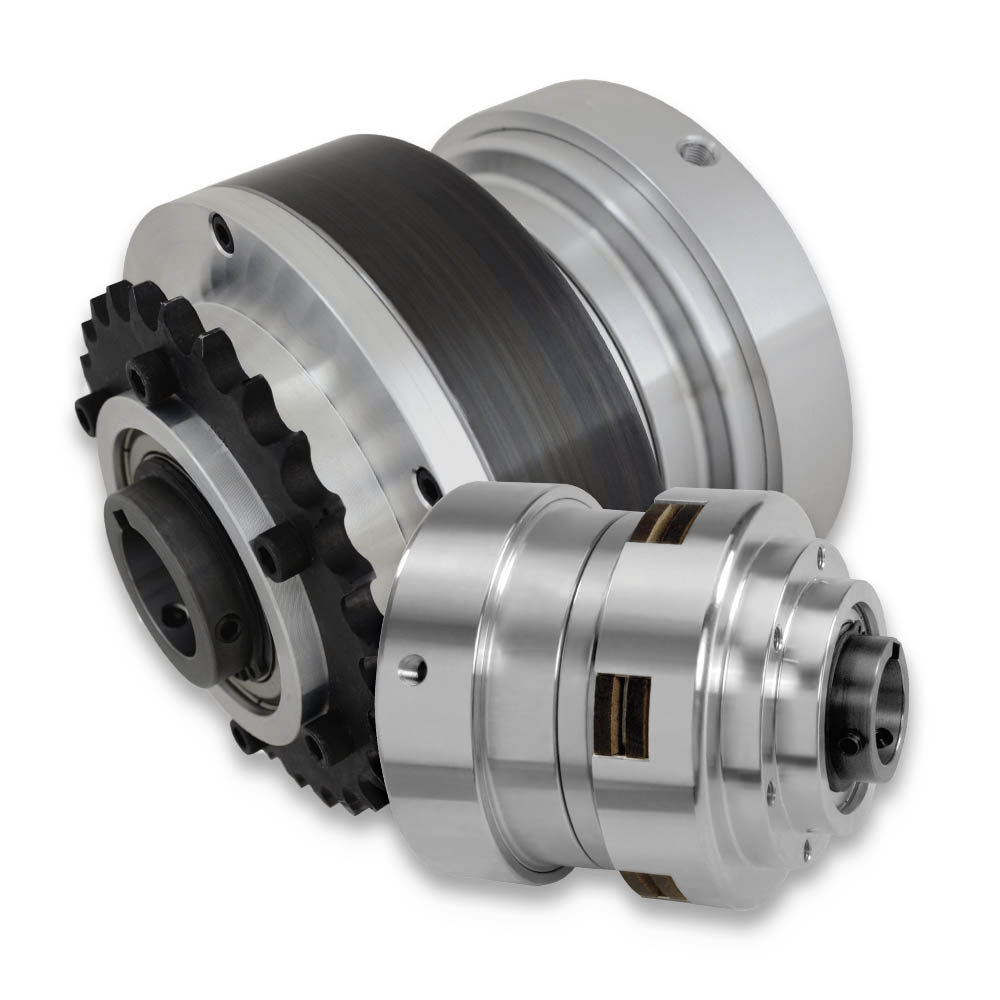 Air Engaged Clutches – Through Shaft
Through Shaft Bored, Pilot Mount Friction Clutches
Function: Connect, Disconnect (Cycling Applications)
Drive Arrangement: Pilot Mounted Component to Shaft or Shaft to Pilot Mounted Component
Operation
Air pressure compresses drive and friction discs to produce torque.
Release springs provide positive disengagement when air is exhausted.
Torque is linear in response to air pressure applied.
Mounting
Through/Mid Shaft or End Shaft.
Friction clutch slides on shaft and is fixed with set screws and a customer supplied key.
Anti-rotation arm required to prevent rotation of the air housing.
Friction clutches are designed for horizontal mounting. If vertical mounting is required, consult engineering for options.
Applications
Friction clutches are suitable for Connect/Disconnect and Cycling applications.
Maximum RPM varies by model. Please consult the detail sheets (below). Consult engineering if the intended application exceeds the listed maximum RPM.
Design Features
Industrial friction clutches are bored to suit up to the maximum shown (US & Metric) for easy installation.

Low coefficient friction lining versions are available for applications requiring slip or a narrower torque range. Contact engineering for details.

Machined pilot for easy mounting of pulley or sprocket.
Customization Options
All Mach III products can be customized to meet the needs of your application.