Our History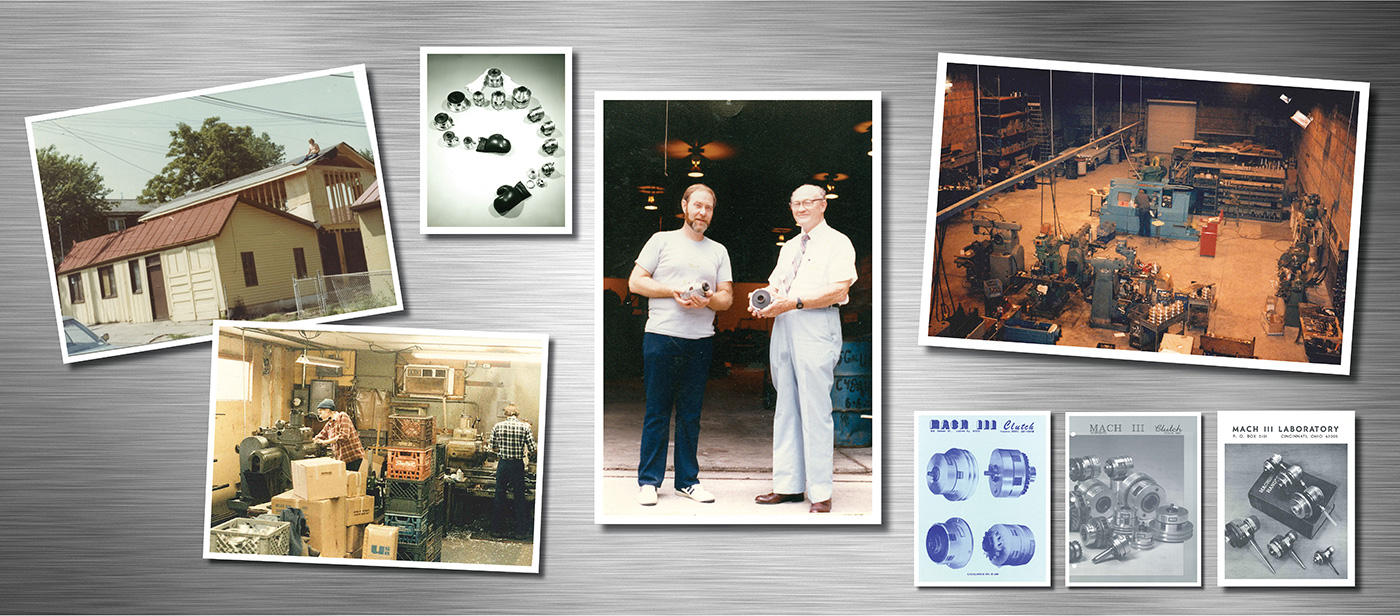 Mach III Clutch, Inc. has designed and manufactured clutches, brakes and torque limiters since the 1960's. Our founder, Raleigh Becknell, began his engineering career at Conway Clutch in Cincinnati, Ohio, where he invented the patented Stationary Air Housing, the design which became an industry standard. Then known as Mach III Laboratory, the company specialized in miniature pneumatic clutches that were assembled at the kitchen table by Raleigh and his wife, Anne.
In 1973, Michael Becknell, Raleigh's eldest son, joined the company. At that time the operation was located in a small building in Ludlow, Kentucky. The company was focused primarily on the design and manufacture of pneumatic clutches, brakes and combination clutch/brake units for the conveyor industry.
In the 1980's the company incorporated and officially became Mach III Clutch, Inc. The operation was moved to a larger building in Ludlow, Kentucky. Business expanded into new markets such as material handling machinery, packaging machinery and large format laminating equipment. Mach III also entered the narrow web converting market in the 1980's with its first tension control clutch and brake line known as the Iron Mike Series.
In the early 1990's, Lesli (Becknell) Riehemann and David Becknell, children of Michael Becknell, joined the company. Throughout the nineties Mach III continued to grow by developing products for new markets. The company expanded into a building adjacent to its manufacturing plant to make room for additional engineering and administrative staff.
In 2000, Mach III launched its first website. That same year, Michael Becknell was named President with the retirement of Raleigh Becknell. In 2001, Mach III received the patent on the SensiFlex® tension control clutch and brake design designed by Ron Ashbrook. 2002 saw the unexpected death of Michael Becknell and the subsequent transition to third generation ownership with Lesli Riehemann taking over the role of President, and David Becknell becoming Vice President.
Over the past decade, Mach III has revamped its entire standard series of products, instituted a new product numbering system, built a new office and manufacturing facility in Walton, Kentucky, and computerized its inventory and manufacturing processes. The company remains family owned and operated. In 2012, Jennifer Becknell joined the ownership of Mach III Clutch, making Mach III a majority Women Owned business.