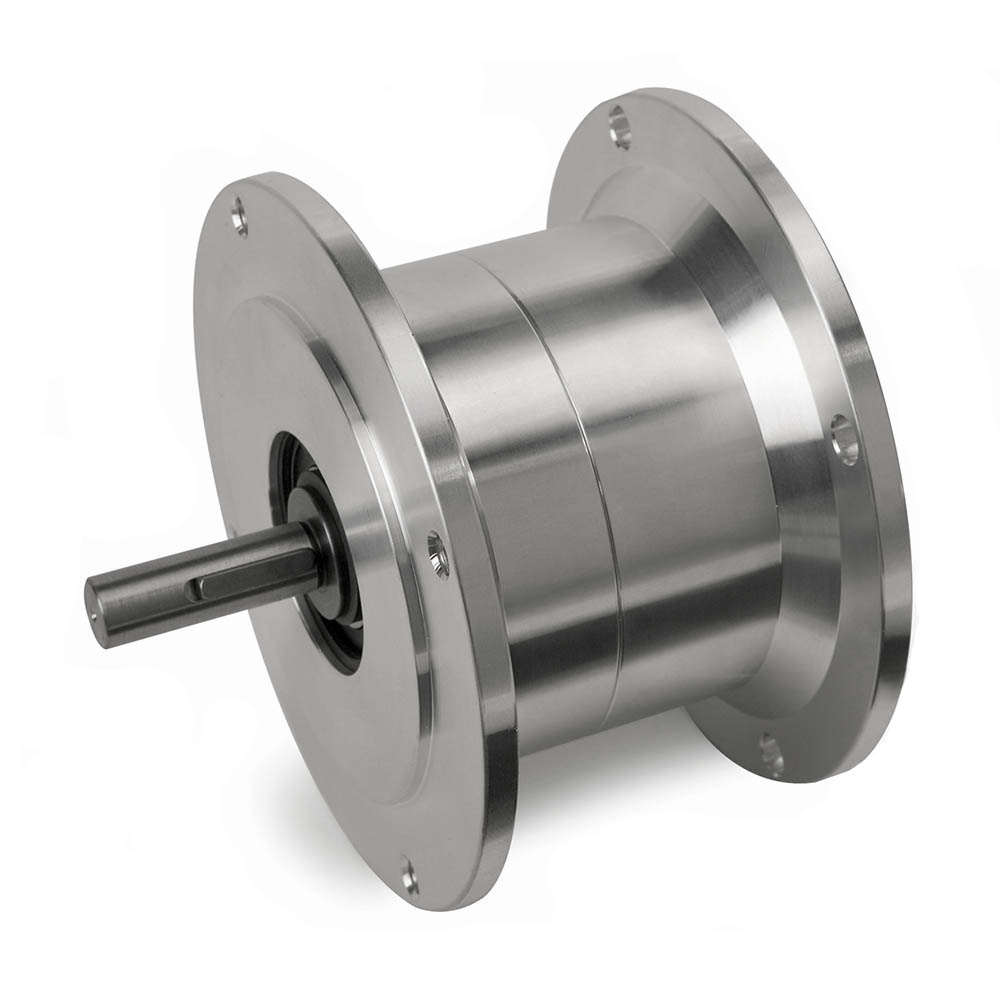 Air Engaged Clutches – NEMA Frame
C-Face Mounted Friction Clutches
Function: Connect, Disconnect
Drive Arrangement: Motor to Gear Reducer (Gear Box)
Operation
Air pressure compresses drive and friction discs to produce torque.
Torque is linear in response to air pressure applied.
Release springs provide positive disengagement when air is exhausted.
Mounting
Mounts between a c-face motor and gear reducer.
Not suitable for belt drive (pulley output) applications.
Designed for horizontal mounting. If vertical mounting is required, consult engineering for options.
Applications
Air engaged friction clutches are suitable for connect/disconnect, cycling applications.
Maximum RPM varies by model and is listed on the PDF detail sheet (see table below). Consult engineering if the intended application exceeds the listed maximum RPM.
Design Features
Air engaged clutches are made-to-order with any bore size up to the maximum shown for easy installation.

Models listed have enclosed, aluminum housings.

Clear anodized and stainless housing versions are also available. Contact engineering for details.
Customization Options
All Mach III products can be customized to meet the needs of your application.
| Product Code | Torque @ 80 PSI | NEMA Frame Size | Output Shaft & Input Bore | Detail Sheet | Request 3D CAD Model |
| --- | --- | --- | --- | --- | --- |
| C3C2R-56H | 573 lb-in | 56C | 0.625 in | View PDF | Request |
| C3C2R-14H | 573 lb-in | 143TC, 145TC | 0.875 in | View PDF | Request |
| C5C2R-18H | 2,587 lb-in | 182TC, 184TC | 1.125 in | View PDF | Request |
| C5C2R-21H | 2,587 lb-in | 213TC, 215TC | 1.375 in | View PDF | Request |